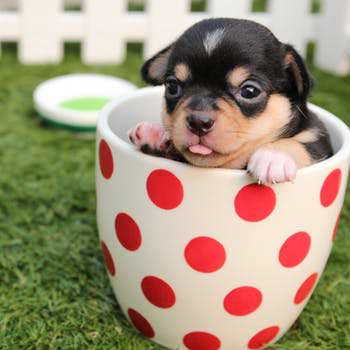 I was reluctant to share this story because there are so many needs much greater, but I felt that God showed His glory through this incident and it needed to be shared.
As a family, we are pet lovers. Our daughter had suddenly lost her 4-year-old Aussie dog to an incurable disease. The vet bill was astronomical, regardless of loosing the dog. They replaced it with another Aussie puppy a few months ago. Recently the puppy jumped off the sofa and broke a leg that needed repair and a long and tedious convalescence. The vet bill had mounted to a few thousand more dollars. The puppy had healed remarkably over the past few months. 
Just 2 weeks ago the dog jumped up to play and came down on the leg screaming in pain. They had to carry it to the ER vet clinic. After examination, it was determined she had broken the tibia and the fibula bones, not the same bone as before. After x-rays were done, it was determined she would have to have surgery the next morning at the tune of $6,000. All this news came at 1:00 in the morning. It was at this time that my daughter texted me and said they couldn't possibly afford this, as they still owed a lot of money for the previous vet bills. "Pray, pray, pray, possible good news and bad news." I went to my prayer room and got a little more serious about prayer, telling God I felt guilty for praying for a dog with so many people in need, but I prayed fervently anyway.
In about 15 minutes I spoke with our daughter and she said, "you will never believe this, it's a miracle." When they told the vet attending their puppy of their decision to let the puppy go, she said, "I have always wanted an Aussie, and I will take this puppy. We will do the surgery in the morning and I will pay the entire bill if you will just let me adopt your puppy." They were sad to let their puppy go, but they very much wanted her to live, so they agreed to this arrangement and signed the necessary papers to release her.
I wrestled the remainder of the night with the parable God wanted me to take from this and that is: when Christ made the declaration He would take care of this death and sin sentence that we all inherited, He stepped up and agreed to adopt us and also pay the total price and bill with His blood shed on Calvary. Praise the Lord for this powerful answer to prayer, so God could show His glory and teach us about the love Christ has for us and for our cares, no matter how small they might seem, for He tells us in His Word that He even sees the sparrow fall (Matthew 10:29). — Cookie