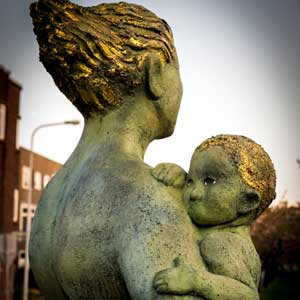 When I got married, we lived next door to a nice lady. I would see her each morning as we caught the same bus going to work. She and I would get off at the same stop, and we worked across the street from each other. This was the beginning of a budding friendship.
As the years passed, my husband and I moved away. We started our family, but unfortunately our marriage did not last. I became a single parent raising three children. 
My prayer to God was for strength, wisdom and His loving support to raise my children. This prayer was answered through the help of family and friends. My neighbor was one of those friends. We kept in touch and over the years she became a benefactor to my family. She made possible a Christian education for all three children.
When I first met my neighbor, little did I know what a blessing she would be in my life and how God would answer a mother's prayer for her children, partly through this neighbor's love and generosity. — Cynthia