Praying Through Miscarriages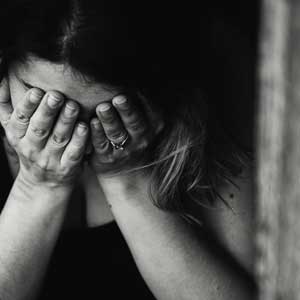 We were married about four years and thought maybe it was time to start a family. My thoughts were, wow, now I will not be able to do the things I've always done. The Lord will see me through. Millions of people have families. No problem getting pregnant. I felt fine, a little nausea, but nothing major. 
However, I started bleeding at 6 weeks. A sonogram was done a week or so later and sure enough the fetus was there, but no heartbeat. Couple of weeks later another sonogram and the sac was there but no fetus. I had miscarried. Doctor said wait a little while, 2-3 months and try again. By this time, I was talking to the Lord and asking why–am I not ready to be a mom?
Got pregnant again about 3 months later. My prayer was, "Lord I think I'm ready, whatever be your will." I was about 8 weeks along and had bleeding issues again. Did several sonograms and sure enough the fetus died. The doctor had the fetus sent to UC Davis Genetic Department for research to see why this might be happening. "Lord, help me to relax and realize that I may not be a mom," was my prayer. The fetus was not normal. It had an extra set of chromosomes. So, I thanked the Lord for seeing me through this. The UC Davis people said not to worry, to try again to have a baby. 
Well, by now I told my husband I wanted to wait. It's too emotional to go through this. We waited a year and a half and decided to try again. My prayer now was different: "Lord, if it be your will that I have a baby, let it be. If I'm not ready or I will never be a mom, please be with me. I leave it up to you Lord." I let God take over. I got pregnant again, and the same thing happened–at least I thought. A big gush of blood came out. I told my husband, "Here we go again." Well, the doctors don't know what happened. There was bleeding, but all went well. We had our first son, Gerald. Then, two and a half years later we had our second son, Daniel. I thank the Lord for my boys and thanked Him for preparing me to be a mom. The Lord maybe knew I was not ready to be a mom. I really don't know, but when I let go and let God take over, I was blessed! — D. B.